[:en]
PRELUDE – 1736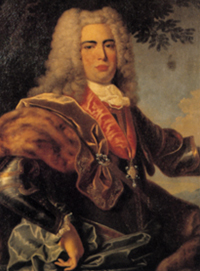 The foundation of the Alter Stud Farm was not an occasional or isolated act.
It resulted from an historical and political period represented by the portuguese king D. João V, the magnanimous.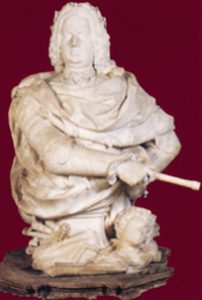 FOUNDATION – 1748
The order of the Committee of the State and House of Bragança, on the 9th December 1748, registers the foundation of the Alter Stud Farm, and has the symbolic meaning of "Registration" of Arneiro Forest as home of Alter-Real horses.
The foundational document of Coudelaria de Alter was issued by D. João V as:
"Administrator of Prince D. José, my, above all, loved and cherished son, duke of Bragança."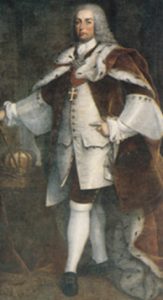 ORGANIZATION – 1749 – 1770
King D. José I himself has the credit for the organization of the Alter Stud Farm. The formation of the herd, the building of the settlements, the enlargement of the agricultural terrains and grazing lands and the publication of the first stable regimen that ran in the Stud Farm.
The Ducal House of Bragança was, as representative of the kings D.João V and D.José I will, the pillar of the foundation and organization of Alter Stud Farm.
All information about the Alter Stud Farm (in Portuguese) in: http://www.alterreal.pt/[:pt]
PRELÚDIO – 1736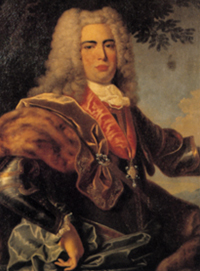 A fundação da Coudelaria de Alter não foi um acto ocasional e isolado.
Surgiu como corolário lógico de um tempo histórico e de uma política coudélica, personificados em D.João V, o Rei Magnânimo.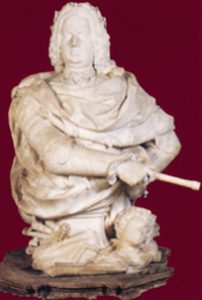 FUNDAÇÃO – 1748
A ordem da Junta do Estado e Casa de Bragança, de 9 de Dezembro de 1748, marca a fundação da Coudelaria de Alter, e tem o significado simbólico de " Registo " da Tapada do Arneiro como " Solar " do cavalo de Alter-Real.
O documento fundacional da Coudelaria de Alter foi emitido por D.João V como:
" ADMINISTRADOR DA PESSOA E BENS DO PRÍNCIPE D.JOSÉ, MEU SOBRE TODOS MUITO AMADO E PREZADO FILHO, DUQUE DE BRAGANÇA ".
ESTRUTURAÇÃO – 1749 – 1770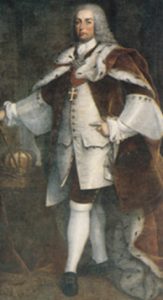 É ao Rei D.José I que, quase inteiramente, cabe o mérito da estruturação da Coudelaria de Alter:
Formação da manada, instalações coudélicas, alargamento do assento agrícola e da área de pastoreio, promulgação do primeiro regime coudélico que vigorou na Coudelaria.
A Casa Ducal de Bragança foi, como executante da vontade Régia de D.João V e de D.José I, o esteio da fundação e estruturação da Coudelaria de Alter.
Toda a informação sobre a Coudelaria:  http://www.alterreal.pt/
[:]