[:en]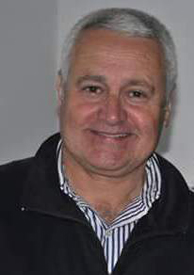 Alter do Chão accepted, once more, the challenge of hosting, as it did in 2009, one of the most important sports events taking place in our region, the Norte Alentejano O'Meeting. This prestigious international event finds in the Alto Alentejo exceptional conditions for its realization: the terrain's morphology; the unparalleled luminosity of the sun; the slight breeze associated with the clarity of the moon; the landscapes and the smells of the wild flowers, are all endogenous attributes that I leave for your discovery.
I also highlight the art of well receiving, intrinsic to these good people of Alentejo, that without a doubt will associate itself to this initiative, welcoming in a warm way all the participants.
The Alter Stud Farm is the oldest Stud Farm in the world that still remains in the same place. It is here that the famous Alter Real horse is bred, statuary model for several generations, finding itself immortalized on a roundabout in Alter do Chão and at Terreiro do Paço in Lisbon. The Stud Farm possesses an unparalleled architectural patrimony in its whole. Being that one of the locations chosen for one of the orienteering races is the Coudelaria de Alter, all the participants and respective companions will have the opportunity to explore this magnificent space.
Portugal O'Meeting 2017 will be with all certainty one of the biggest events that Alter will host, both for the notoriety it has conquered and for the great mobilization of participants that it offers to Alter do Chão and the Region, contributing for a higher affluence of people that can benefit from all our cultural, touristic and gastronomic offers.
With wishes of good races and a great stay in our lands, I welcome all the participants, companions and organizers, wishing that this event is, once again,  a huge success.
A pleasant stay for all!
Joviano Vitorino
Mayor of the Municipality of Alter do Chão
[:pt]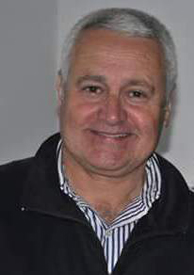 Alter do Chão aceitou, uma vez mais, o desafio de receber, tal como em 2009, um dos mais importantes eventos desportivos levados a efeito na nossa região, o Norte Alentejano O' Meeting. Esta prestigiada prova internacional encontra no Alto Alentejo condições excecionais para a sua realização: a morfologia do terreno; a luminosidade impar do sol; a ligeira brisa associada à claridade da lua; as paisagens e os cheiros das nossas flores silvestres, são atributos endógenos que deixo à vossa descoberta.
Destaco ainda a arte de bem receber deste bom povo alentejano que, sem qualquer dúvida, se associará a esta iniciativa, acolhendo de forma calorosa todos os participantes.
A Coudelaria de Alter, é a Coudelaria mais antiga do mundo sedeada no mesmo local. Aqui é criado o famoso e brioso Cavalo Alter Real, modelo estatuário ao longo de gerações, encontrando-se devidamente imortalizado e homenageado numa rotunda em Alter do Chão e no Terreiro do Paço em Lisboa. A Coudelaria dispõe ainda de um património arquitetónico que é impar no seu conjunto. Sendo que um dos locais escolhidos para uma das provas de orientação é a Coudelaria de Alter, todos os participantes e acompanhantes terão oportunidade de conhecer este magnifico espaço.
O Portugal O' Meeting 2017 será com toda a certeza um dos maiores eventos que Alter irá receber, tanto pela notoriedade que já conquistou, como também, pela grande mobilização de participantes que oferece a Alter do Chão e à Região, contribuindo para uma maior afluência de pessoas que podem beneficiar de toda a nossa oferta cultural, turística e gastronómica.
Com votos de boas provas e ótima estadia na nossa terra, dou as boas vindas a todos os participantes, acompanhantes e organizadores, desejando que este acontecimento seja, mais uma vez, brindado pelo êxito!
Uma agradável estadia para todos!
Joviano Vitorino
Presidente da Câmara Municipal de Alter do Chão
[:]