[:en]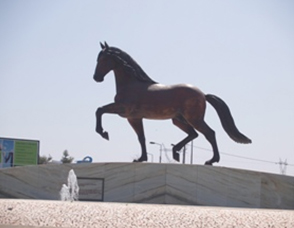 Village of Roman origin, Alter do Chão is at the heart of the Alto Alentejo – region rich in natural heritage – here you can inhale the odor of the land, walk through the plains and rest in the shade of trees that adorn the fields.
In this scenario the beautiful Lusitanian and Arab horses are bred, which could be seen in Alter Stud Farm.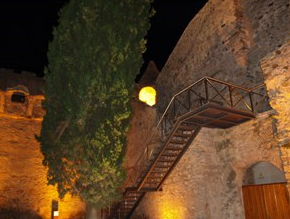 This is also a municipality rich in historical monuments, among which is highlighted the emblematic Castle, built by D. Pedro I, which embellishes the center of the town and calls for a return to medieval times.
Through the harmonious union between the sumptuous cultural heritage and the magnificent natural heritage, Alter do Chão establishes itself, unequivocally, as an excellent place to live and visit.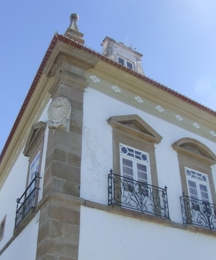 Venture out and come live in history, in close proximity with nature and enjoying the sympathy of the alterense people!
Useful phone numbers
City Emergency Number – 808 203 140
City Hall – 245 610 000
FAX – 245 612 431
City Hall of Chança – 245 637 422
City Hall of Cunheira – 245 697 191
City Hall of Seda – 245 636 116
Tourism Office – 245 610 004
Health Center – 245 612 183
Volunteer Firemen – 245 612 314
Police – 245 612 162
Stud Farm – 245 610 060
Alter Pharmacy – 245 619 141
Country information
District: Portalegre
Area of the Council: 361 KM2
CITY HOLIDAY: 21st MAY
Parishes: 3 – Chança, Cunheira and Seda
Number of Residents: 4019
Tourist Attractions: Castle, Renaissance source, Álamo's Garden and Palace, Stud Farm, Romano bridge, Churches and pre-historic domes.[:pt]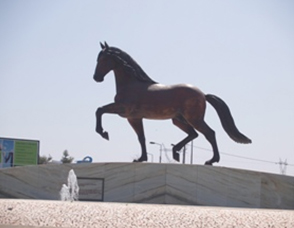 Vila de origem romana, Alter do Chão fica no coração do Alto Alentejo – região rica em património natural – aqui pode inalar os cheiros da terra, passear pelas planícies e descansar à sombra das árvores que enfeitam os campos.
Neste cenário são criados os belíssimos cavalos árabes e lusitanos, que poderão ser apreciados na Coudelaria de Alter do Chão.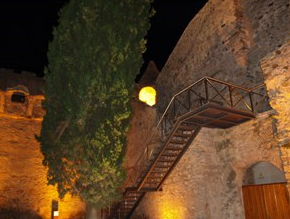 Este é também um Concelho rico em monumentos históricos, dentre os quais se destaca o emblemático Castelo, mandado construir por D. Pedro I, que embeleza o centro da vila e convida a um retorno à época medieval.
Através da harmonia união entre o sumptuoso património cultural e o magnífico património natural, Alter do Chão afirma-se, inequivocamente, como excelente local para viver e visitar.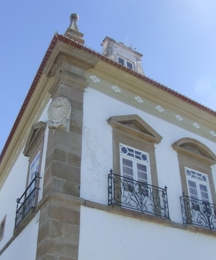 Aventure-se e venha viver a História, em estreita proximidade com a natureza e desfrutando da simpatia do povo alterense!
Telefones úteis
Número de Emergência Municipal – 808 203 140
Câmara Municipal – 245 610000
FAX – 245 612 431
Junta de Freguesia de CHANÇA – 245 637 422
Junta de Freguesia de CUNHEIRA – 245 697191
Junta de Freguesia de SEDA – 245 636 116
Posto de Turismo – 245 610 004
Centro de Saúde – 245 612 183
Bombeiros Voluntários – 245 612 314
Guarda Nacional Republicana – 245 612 162
Coudelaria – 245 610 060
Farmácia Alter – 245 619 141
Informação do Concelho
Distrito: Portalegre
Área do Concelho: 361 KM2
Feriado Municipal: 21 de Maio
Freguesias: 3 – Chança, Cunheira e Seda
Nº de Habitantes: 4019[:]