PRELUDE – 1736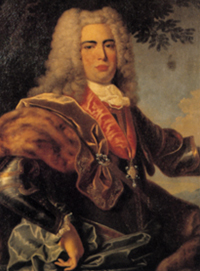 The foundation of the Alter Stud Farm was not an occasional or isolated act.
It resulted from an historical and political period represented by the portuguese king D. João V, the magnanimous.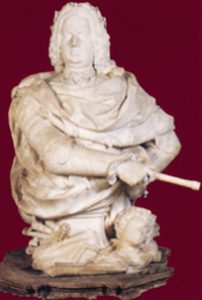 FOUNDATION – 1748
The order of the Committee of the State and House of Bragança, on the 9th December 1748, registers the foundation of the Alter Stud Farm, and has the symbolic meaning of "Registration" of Arneiro Forest as home of Alter-Real horses.
The foundational document of Coudelaria de Alter was issued by D. João V as:
"Administrator of Prince D. José, my, above all, loved and cherished son, duke of Bragança."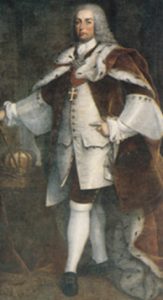 ORGANIZATION – 1749 – 1770
King D. José I himself has the credit for the organization of the Alter Stud Farm. The formation of the herd, the building of the settlements, the enlargement of the agricultural terrains and grazing lands and the publication of the first stable regimen that ran in the Stud Farm.
The Ducal House of Bragança was, as representative of the kings D.João V and D.José I will, the pillar of the foundation and organization of Alter Stud Farm.
All information about the Alter Stud Farm (in Portuguese) in: http://www.alterreal.pt/