Last minute informations
Due to the large number of entries (142, a record in Portugal), the start of the PreO event had to be antecipated to noon (12:00) and the competitors had to be separated into two series.
We have just published the calling times for the competitors to start their 3 timed controls. A formal course with 20 untimed controls will follow.
The first competitors to be called, either do not participate in the (long) pedestrian course, or are the first ones to start in their respective categories.
Anyway, if someone does not meet the calling time, he/she will be called later, but never before 8min after the eventual call of a member of the same club.
We recall that the site for the timed controls is located 1200 meters from the event center.
11th February 2018 – Pre O – São Bartolomeu do Outeiro
Map: São Bartolomeu do Outeiro – Scale 1/4.000, Contour Interval – 2,5m, according to the ISOM mapping specification.
Terrain: Typical terrain of Alentejo "montado"(cork and holm oak forest), with contour details and characteristic rocky features and vegetation. Most of the course will take place on a gritty path, with the risk of becoming muddy in case of heavy rain, eventually making it difficult for wheelchairs to get round the course.
Cartographer: Alexandre Reis (August 2017)
Course Planner: Alexandre Reis
Adviser: Acácio Porta Nova
Classes: Open and Paralympic
Timed controls: 1 station, with 3 tasks to solve
GPS: 38°21'29.14″N   7°54'27.86″W
Regulations:
Applicable rules follow the Portuguese Orienteering Federation's (FPO) competition rules for 2018. Missing cases will be decided by the organization based on the IOF regulations.
Map – S. Bartolomeu do Outeiro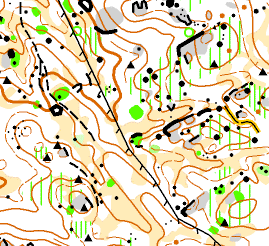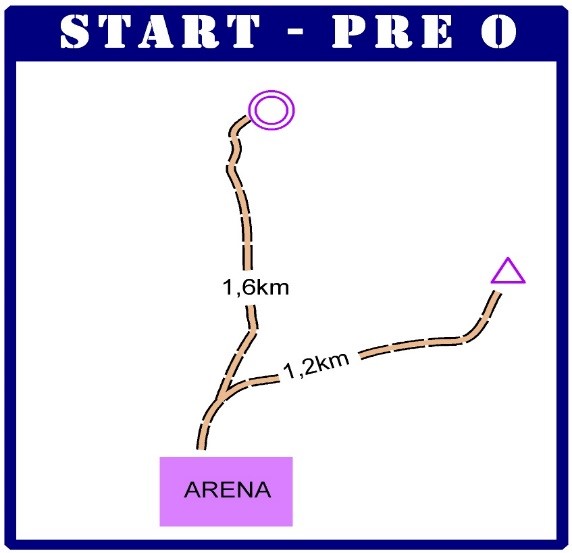 Other Information:
The organization will provide volunteers to assist wheelchair competitors in getting round the course.
When solving the tasks, the competitors should favor map reading and the interpretation of the terrain. They should not rely on sighting lines, or precision compass.
The deadline for submitting complaints is 15 minutes after publication of the results. Any complaint shall be made in writing, and submitted to the Secretariat.
Specifications:
| | | | | | | | |
| --- | --- | --- | --- | --- | --- | --- | --- |
| Class | Length (m) | Climb (m) | Controls | Timed Controls | Map Scale | Contour Interval | Time Allowed |
| Open | 900 | 7,5 | 20 | 1×3 | 1:4000 | 2,5m | 87 |
| Paralympic | 900 | 7,5 | 20 | 1×3 | 1:4000 | 2,5m | 90 |
Time allowed in timed controls – 1 minute and 30 seconds.