Sponsor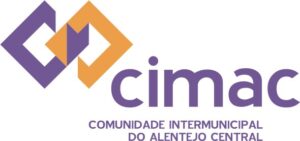 Map: São Bartolomeu do Outeiro
Terrain: "Montado" with many rocky details, with good visibility and generally clean. In some areas it has undergrowth that does not prevent good progression
Map maker: Alexandre Reis and Valdemar Sendim. Cartography from 2018 and updated by Alexandre Reis in December 2022.
Course planner: Jacinto Eleutério
Map scale: 1:7.500 / 1:10 000
Equidistance: 5m
Parking: In S. Bartolomeu do Outeiro. Caravans and buses have a specific place to park very close to the arena.
Additional information:
Distance from the parking lot to the arena varies between 50 and 200 meters.
Please respect the staff members directions that will be coordinating the parking lots.
Distance from the arena to the start and finish 1.600 meters.
There are no refreshments in the middle distance
SPORTident Air+ will be active
Common starts for all classes, but with two starting triangles (ST).
S1 – M10; M12; M14; M75; M80; M85; W10; W12; W14; W21B; W65; W70; W75; W80; W85; Difficult Short;Easy Long e Easy Short
S2 – All the other classes
| Escalão/Class | Dist. (mts) | Desnível/Climb (mts) | Pontos / Controls | Escala / Scale |
| --- | --- | --- | --- | --- |
| M10 | 2300 | 50 | 11 | 7.5 |
| M12 | 2700 | 55 | 12 | 7.5 |
| M14 | 3500 | 60 | 15 | 10 |
| M16 | 4200 | 80 | 14 | 10 |
| M18 | 5100 | 90 | 16 | 10 |
| M20 | 5900 | 100 | 19 | 10 |
| M21A | 5600 | 100 | 16 | 10 |
| M21B | 4000 | 75 | 13 | 10 |
| ME | 7900 | 120 | 21 | 10 |
| M35 | 6000 | 100 | 17 | 10 |
| M40 | 5600 | 100 | 16 | 10 |
| M45 | 5000 | 90 | 14 | 10 |
| M50 | 4700 | 90 | 13 | 10 |
| M55 | 4400 | 80 | 13 | 10 |
| M60 | 3900 | 80 | 12 | 10 |
| M65 | 3400 | 70 | 12 | 7.5 |
| M70 | 3200 | 70 | 11 | 7.5 |
| M75 | 2800 | 65 | 10 | 7.5 |
| M80 | 2600 | 60 | 9 | 7.5 |
| M85 | 2000 | 50 | 9 | 7.5 |
| M90 | 2000 | 50 | 9 | 7.5 |
| W10 | 2300 | 50 | 11 | 7.5 |
| W12 | 2700 | 55 | 12 | 7.5 |
| W14 | 2900 | 60 | 12 | 10 |
| W16 | 3500 | 70 | 12 | 10 |
| W18 | 4400 | 80 | 14 | 10 |
| W20 | 4700 | 90 | 15 | 10 |
| W21A | 3900 | 80 | 14 | 10 |
| W21B | 3400 | 70 | 13 | 10 |
| WE | 6000 | 110 | 19 | 10 |
| W35 | 4400 | 90 | 13 | 10 |
| W40 | 4100 | 90 | 14 | 10 |
| W45 | 3800 | 80 | 13 | 10 |
| W50 | 3500 | 70 | 12 | 10 |
| W55 | 3400 | 65 | 10 | 10 |
| W60 | 3300 | 60 | 12 | 10 |
| W65 | 2800 | 65 | 10 | 7.5 |
| W70 | 2600 | 60 | 9 | 7.5 |
| W75 | 2000 | 50 | 9 | 7.5 |
| W80 | 2000 | 50 | 9 | 7.5 |
| W85 | 2000 | 50 | 9 | 7.5 |
| Difficult Long | 4600 | 90 | 16 | 10 |
| Difficult Short | 2800 | 60 | 10 | 10 |
| Easy Long | 2700 | 60 | 13 | 10 |
| Easy Short | 2300 | 50 | 12 | 7.5 |