[:pt]
Declaração do Supervisor Nacional sobre o Invacare Preo do POM 2016
O número de incritos na classe Aberta do Invacare PreO aumentou para além das melhores expetativas da equipa organizativa, sendo a principal razão o grande interesse dos atletas.
Por essa razão, há um compromisso da equipa do POM 2016 no sentido de permitir que todos participem, sem frustar expetativas, não limitando o número máximo de inscrições.
Há uma grande preocupação em assegurar que há margem suficiente para que todos os atletas que participam na etapa Média tenham algum tempo para descanso, para alimentação e que cheguem em segurança à competição de PreO.
Antes desta declaração, a janela de tempo estimada como necessária para que todos os atletas realizassem em fila única a estação cronometrada não garantia que houvesse condições de luz idênticas para a realização do percurso formal.
Por forma a ultrapassar esta situação e prevenir alguma injustiça no que respeita à Taça de Portugal de Orientação de Precisão e aos eventos que contam para a seleção dos atletas que irão participar no ETOC2016/WTOC2016, o Supervisor Nacional decidiu o seguinte:
– O planeamento final da prova não será alterado ou cortado, procedendo-se à realização dos 3 desafios na estação cronometrada e de 24 pontos no percurso formal.
– Uma estação dupla será montada lado a lado, com interferência visual e acústica minimizada. As cadeiras estarão separadas apenas por alguns metros uma da outra.
– O ângulo de visão entre estações é semelhante, por forma a usar o mesmo mapa e ordem de desafios.
– A pequena diferença de posição dos elementos e balizas avistadas de cada estação não será um problema, devido à proximidade dos locais de avistamento, do formato redondo dos mapas dos cronometrados e da natureza dos cronometrados de PReO (não há resposta zero).
– Por razões operacionais, os procedimentos serão maioritariamente em Português numa estação e em Inglês na outra.
– As listas de partida para a classe Aberta será publicada por Estação.
O Supervisor Nacional pede para ser informado com antecedência (antes do evento) se algum atleta está em desacordo com esta excepção à regra, tendo em conta que os resultados da classe Aberta serão apurados independentemente da estação usada por cada um.
Não serão aceites reclamações à solução adotada de dividir a estação cronometrada.
Nuno Pires, em 26 de janeiro de 2016
Especificações:

Mapa: Abelheira (2015)
Cartógrafo: Rui Antunes
Traçadores de percursos: Inês Domingues & Edgar Domingues
Escala do mapa: 1:5 000
Equidistância: 5m
Supervisor: Nuno Pires
Excertos do mapas:
Fotos: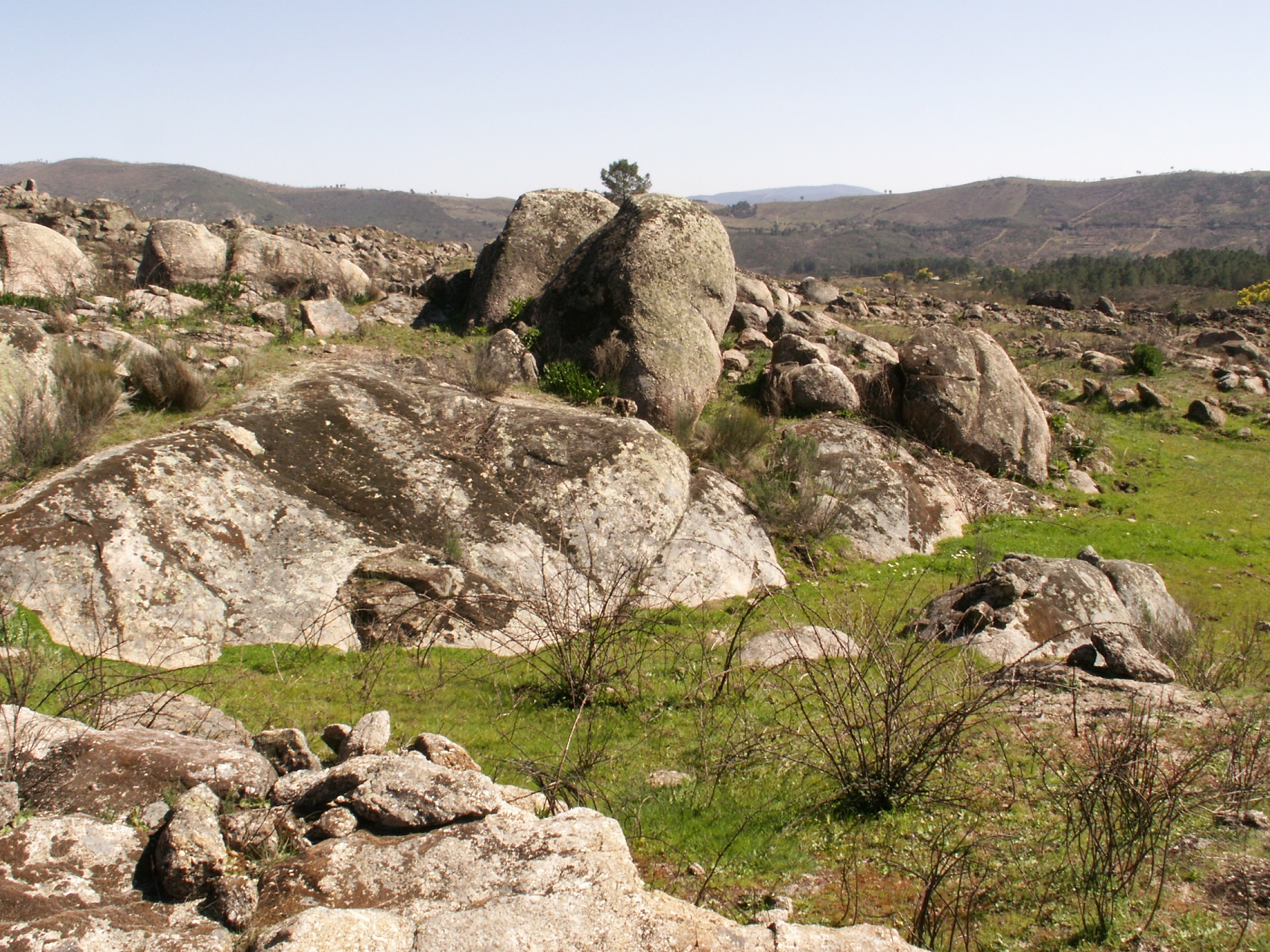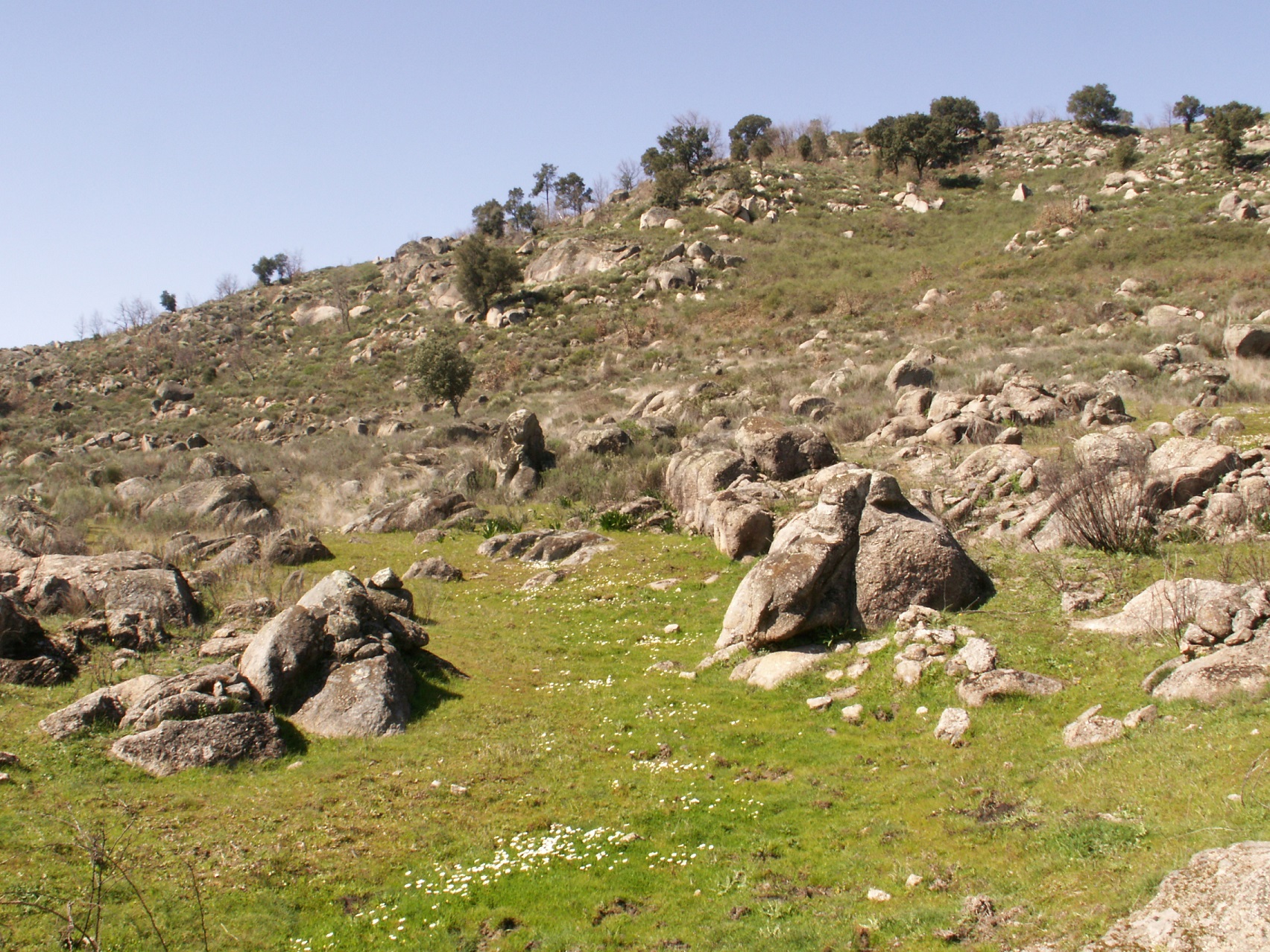 Terreno:
Terreno muito rico em elementos naturais, especialmente rochas.
O percurso desenrola-se, totalmente, em caminhos alcatroados, apresentando bom piso para a deslocação em cadeira de rodas, embora tenha algum desnível. Não é permitido sair dos caminhos alcatroados, sob pena de desclassificação.
É da responsabilidade do atleta paralímpico fazer-se acompanhar por um ajudante, caso necessite deste, pois a organização não terá voluntários para acompanhar os atletas.
O limiar mínimo para as pedras estarem individualmente mapeadas é pelo menos 2 metros de altura. Cabe ao atleta perceber quais pedras são as relevantes.
É obrigatório manter SILÊNCIO durante toda a prova e os únicos suportes à navegação permitidos são o mapa e a sinalética (fornecidos pela organização) e uma bússola; é interdito o uso de quaisquer outros dispositivos de auxílio, à exceção duma lupa de vidro (incorporada na bússola ou separada desta), dum odómetro e dum relógio. O uso de quaisquer dispositivos de comunicação implica a desclassificação imediata do atleta.
Eventuais reclamações devem ser apresentadas, pelo atleta, no secretariado ou à direção da prova, no prazo máximo de 15 minutos após serem divulgadas as soluções.
Regulamento:
Aplica-se integralmente o Regulamento de Competições 2015 da Federação Portuguesa de Orientação (FPO); casos omissos serão decididos, pela organização, à luz do regulamento[:en]
Statement from the National Event Advisor about POM 2016 Invacare Preo
The number of entries in Invacare PreO Open Class has risen beyond the best organizing team plans and that is due to the high interest of the athletes.
For that reason, there is a commitment of POM 2016 team in order to allow everyone to participate and not frustrate expectations by limiting entries.
There is a real concern to assure there is enough time for all athletes coming from the Foot-O Middle course to take some rest, eat properly and arrive safely to the PreO competition.
Before this statement, the estimated window of time needed to cue all competitors through a single timed control station may not provide equal daylight conditions for everyone.
In order to overcome this situation and prevent any unfairness concerning the Portuguese Cup and the ETOC2016/WTOC2016 national team qualifying events, the National Advisor decided to allow the following solution:
– The final planning of the course will not be cropped, so all 3 timed control station challenges and 24 course control points will be setup.
– A dual timed station will be held close to each other, with visual and sound interference minimized. Chairs will be apart by some meters.
– The point-of-view viewing angle is similar between stations in order to use the same map and order of challenges.
–  The slightly different position of elements and flags viewed from each station chair will not be an issue, because of the closeness of the viewing points, the rounded shape of the timed maps and the nature of PreO timed controls (there is no Zero answer).
– For operational reasons, the spoken procedures will be mainly in Portuguese in one station and English in the other.
– The startlists for Open class will be published by station.
The National Advisor asks to be informed in advance (before the event) if someone is uncomfortable and disagree with this rule deviation, as the Invacare Open Class results will be published independently of the station used by each athlete.
No complains will be accepted about the solution taken of splitting the timed station.
Nuno Pires, on 2016, january 26th
Specifications:

Map: Abelheira (2015)
Mapmaker: Rui Antunes
Course setter: Inês Domingues & Edgar Domingues
Map scale: 1:5 000
Contour interval: 5m
Event Adviser: Nuno Pires
Map Samples:
Photos: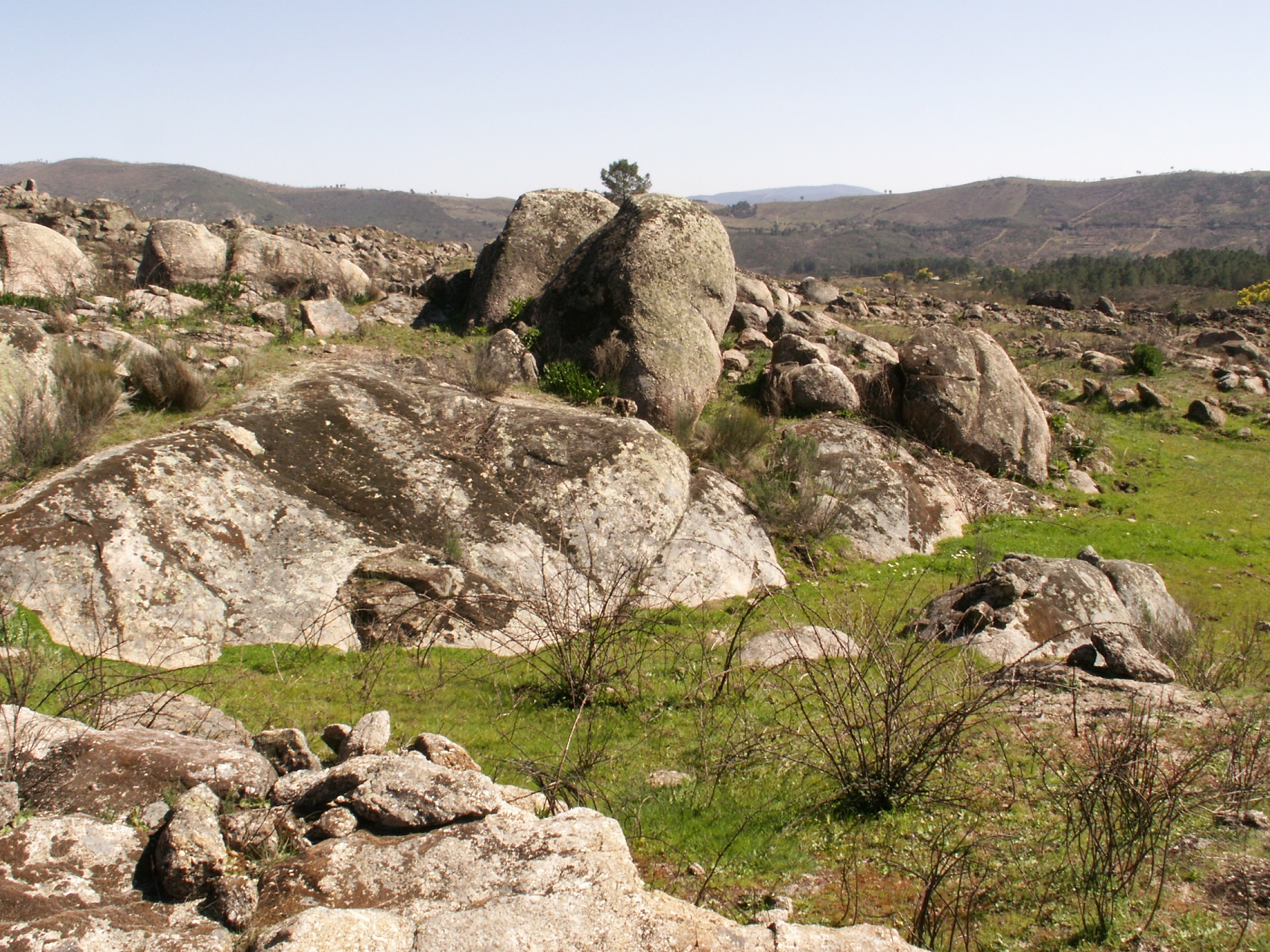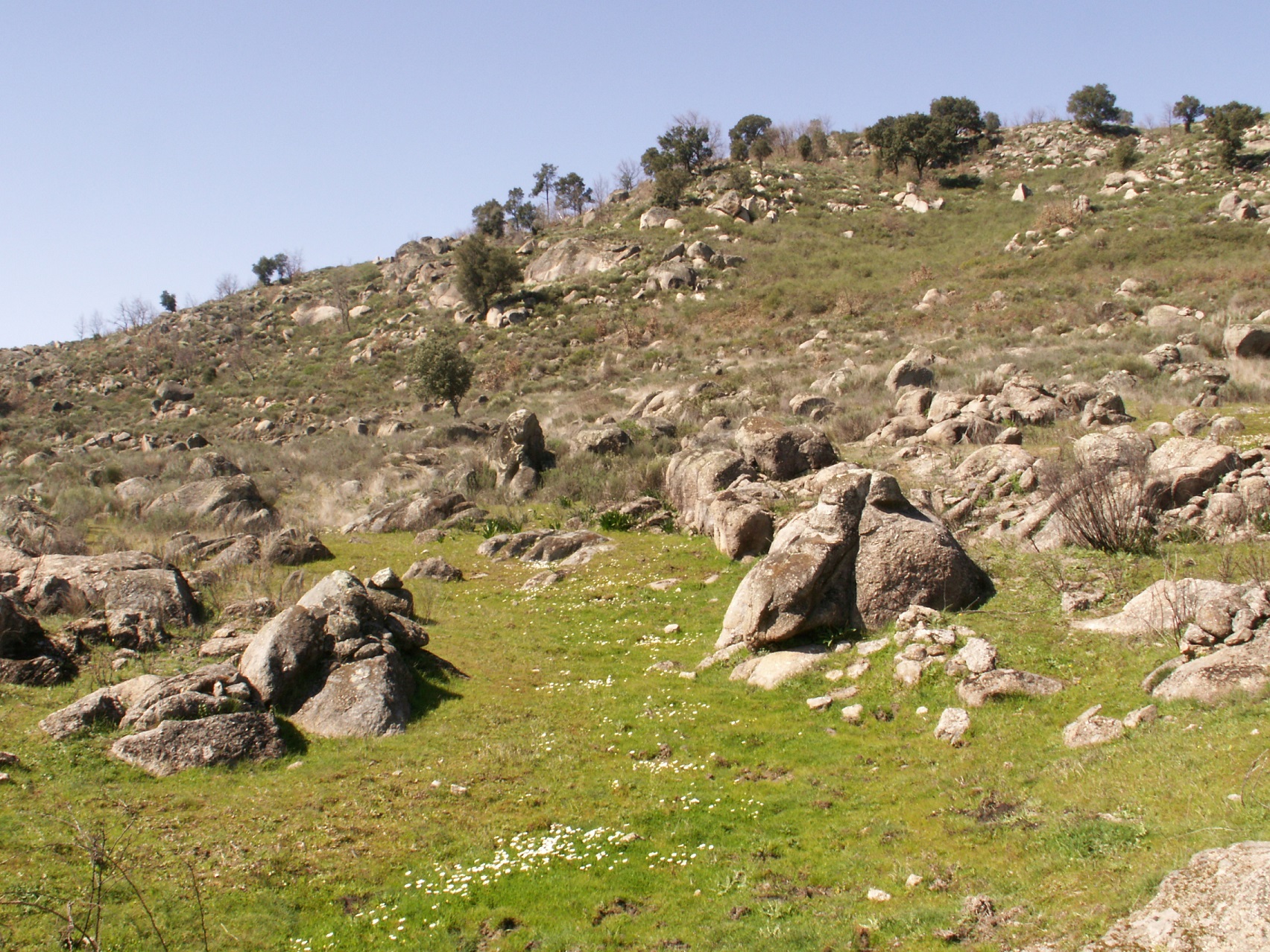 Terrain:
Terrain rich in natural elements, mainly rocks.
The course is all in paved road, with good conditions for wheel chairs, although it has some climb. Leaving the road is not allowed, resulting in the disqualification of the competitor.
Organisers will not provide escorts for paralympic competitors. It is the responsibility of the competitor to bring its own escort.
The minimum threshold to map individual rocks is, at least, 2 meters of height. It is left for the competitor to find out which rocks are mapped.
It is mandatory to keep SILENCE while the competition is taking place. During the competition the navigational aids that competitors may use are only the map and control descriptions provided by the organiser, and a compass. No mechanical or electronic aids, other than an odometer and a watch are allowed. A magnifying glass either incorporated in the compass or separate is allowed. Binoculars and telescopes are prohibited. Telecommunication equipment may not be used in the competition area. Any other use of telecommunication equipment during the competition period may result in disqualification of the competitor.
Complaints must be made, by the athlete, in the secretariat or to the event directors, up to 15 minutes after the course solutions are published.
Rules:
The competition rules of the Portuguese Orienteering Federation ("Regulamento de Competições 2015 da Federação Portuguesa de Orientação (FPO)") will be fully applied. Any situation not covered by the rules, will be decided by the organizers, taking in consideration the "Competition Rules for IOF trail Orienteering Events" (valid from 1 January 2015).[:]