Accommodation
We offer a wide variety of accommodation options for Portugal O Meeting 2019, in and around Figueira da Foz.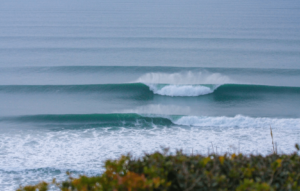 Hotel and Hostel
You can browse below the selection of hotels and hostels that are available for booking during Portugal "O" Meeting 2019.
There are several other options available in Figueira da Foz, but many of them are already fully booked. So make your choice and book fast.
Additional options are being added constantly, so check back frequently if you do not immediately find what you are looking for.
Prices
Single Room
Double Room
Triple Room
Half Board
Quiaios Hotel
42,00€
52,00€
72,00€
14,00€
Universal Boutique Hotel
60,00€
65,00€
89,00€
not available
Hotel Wellington
53,00€
59,00€
not available
14,50€
6 pax Room
5 pax Room
4 pax
2 pax Room
7 pax Room
2 to 4 pax Room
Meeting Hostel
Rooms with Shared Bathroom
84,00€
(14€ per person)
70,00€
(14€ per person)
60,00€
(15€ per person)
30,00€
(15€ per person)
Rooms with Private Bathroom
112,00€
(16€ per person)
29€-42€-54€
2 pax Room
2-3 pax Room
2-4 pax
2-5 pax Room
Bike Suite & Lounge
33,00€
32€ / 46€
36€ / 48€ / 60€
39€ / 51€ / 63€ / 75€
Accommodations
Quiaios Hotel
With a peaceful location overlooking the sandy Praia de Quiaios Beach, this hotel offers comfortable, simply furnished rooms with a private bathroom and bathtub. All rooms have satellite TV, minibar and air conditioning.
Guests have free access to Health Club Rosa Náutica, just 40 m from Hotel Quiaios. It has a well-equipped gym, 2 tennis courts and indoor pool. For relaxation, it offers Thai massages, dry and wet saunas, a hot tub and Scottish shower.
The daily buffet breakfast can also be served to the guest rooms. The hotel's restaurant serves a variety of local and international meals for lunch and dinner. The staff can also arrange rental bikes.
This is the closest hotel to day 3 and 4 of Portugal "O" Meeting 2019.
Universal Boutique Hotel
The 4-star Universal Boutique Hotel is located in the centre of Figueira da Foz just 50 m from the beach and the emblematic Casino. Free WiFi is available throughout the property.Set in one of the most elegant neighbourhood of the city, the Universal Boutique Hotel offers themed double or twin rooms with contemporary furniture, flat-screen TV, air conditioning, a minibar and a safety deposit box.
Within walking distance guests will find plenty of restaurants and bars where gastronomical specialities are served.
Each floor of the Universal Boutique Hotel represents an aspect of the city of Figueira da Foz. The hotel is 39 km from the historical city of Coimbra and 154 km from Porto International Airport.
Hotel Wellington
This property is 4 minutes walk from the beach. Situated 100 m from the beach, Hotel Wellington offers modern rooms with wooden floors and an Italian restaurant. The Casino of Figueira da Foz is located next to the hotel.
Wellington's rooms and suites are elegantly decorated and include free Wi-Fi, air conditioning and tea-and-coffee-making facilities. The rooms have a private bathroom with a hairdryer.
The Wellington Ristorante Italiano serves Italian cuisine in an elegant setting with its parquet floor and stylish furniture. The bar offers a relaxing setting for a drink or to watch sports events.
Hotel Wellington is a 40-minute drive away from Coimbra and Aveiro.
Meeting Hostel
This property is 3 minutes walk from the beach. Meeting Hostel is located in Figueira da Foz and features accommodation in private rooms and dormitories. Free WiFi access is available.
Guests may choose between suites, double rooms and mixed and gender-specific dormitories. All rooms, except the suites, feature access to shared bathroom facilities. The unit also has a communal lounge area.
The Meeting Hostel features a shared kitchen, where guests are welcome to prepare their own meals. The Figueira da Foz centre is just a 7-minute walk away and has several restaurants.
The unit is just 400 m from the beach, where swimming, sun lounging and surfing are among the available activities. Porto International Airport is 140 km away.
Bike Suite & Lounge
This property is 3 minutes walk from the beach. Bike Suite & Lounge offers pet-friendly accommodation in Figueira da Foz. Guests can enjoy the on-site bar.
Bike Suite & Lounge features free WiFi throughout the property. A flat-screen TV with satellite channels is provided.
You will find luggage storage space at the property.
Location of each accommodation
Other accommodations in Figueira da Foz
Restaurants in Figueira da Foz
More accommodation and training opportunities available at O-Portugal website (www.o-portugal.pt).