The caravan of Portugal O Meeting moved to the map of "Quiaios" to hold the second stage of the competition. Today's main protagonists were Albin Ridefelt (OPOR OK Linné) and Megan Carter-Davies (Rajamaen Rykmentti), the winners of the man and women elite classes.
The best portugueses were Ricardo Esteves (ADFA) in 16th and Inês Pinto (GD4C)  in 54th.
The current overall leaders of POM, after two stages are now Max Peter Bejmer (OPOR IFK Göteborg) and Rebecka Heinrup (Tullinge SK).
Tomorrow we will have the WRE middle distance stage, the highlight of the competition, were some of the world's best orienteers promissed to fight for the victory.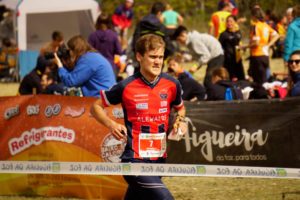 Albin Ridefelt (photo by Nuno Leite)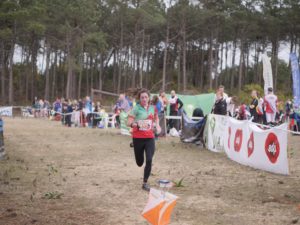 Megan Carter-Davies (photo by Ricardo Carvalho)
You can check the full results (final do publish soon) and maps.