Message from the Mayor of the Municipality of Évora
I cannot fail to thank the kind invitation addressed to me by the Associação dos Deficientes das Forças Armadas to welcome all the participants in the POM2018 on behalf of Évora's City Hall.
We cannot fail to support this initiative and its organizers, since it represents an added value for the whole region, providing a stay in our county of a significant number of national and foreign participants, who will come to have an enriched and more accurate knowledge of the monumental wealth of this city. We are a municipality of welcoming people who know how to receive and be proud of a lifestyle where modernity marries respect for rich ancestral traditions.
To all, wishes of a good stay and a good event.
Carlos Pinto de Sá
---
Message from the Mayor of the Municipality of Portel
The Municipality of Portel welcomes the organization of this important international event that takes place in our region.
We greet first the organizers, the Portuguese Orienteering Federation and the Associação dos Deficientes das Forças Armadas, who in good time brought this event to our region. We particularly welcome all the participants wishing them a good stay, with good sporting results and above all that they wish to return to our region. Holding sporting events is an important factor in promoting our values, with particular emphasis on this orienteering event that reveals, by its nature, the environmental and landscape values that we want to preserve and promote.
We are waiting for you.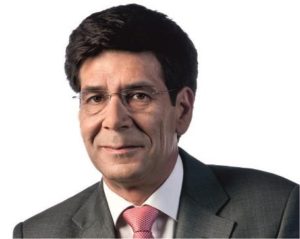 José Manuel Clemente Grilo
---
Message from the President of the Évora Delegation
The ADFA's Delegation of Évora (Associação dos Deficientes das Forças Armadas) is honored by the responsibility given by the Portuguese Orienteering Federation to organize Portugal "O" Meeting 2018. In order to move towards carrying out this heavy initiative it was essential the enormous support and enthusiasm, from the first moment of the candidacy, of the Municipalities of Évora and Portel in whose territories the event is held.
Only the great commitment of these municipalities and patronage support will allow us to meet the requirements of an event of this magnitude; without these collaboration, we could not be in charge of its organization. Here is our acknowledgment and thanks.
We greet the participating athletes and wish them a good stay among us and a great participation with gratifying results and compatible with the effort spent in their preparation.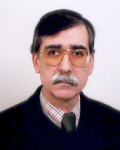 Manuel Joaquim Calhau Branco
---
Message from the President of the Portuguese Orienteering Federation
Welcome to Portugal 'O' Meeting 2018!
The Portuguese Orienteering Community is happy to welcome you to the event. During the Portugal 'O' Meeting 2018 you are going to do Orienteering in historical city of Evora, World Heritage Site, that includes an impressive roman temple, a majestic cathedral, intriguing prehistoric standing stones and the macabre Chapel of Bones.
The short distance from Evora to Portel and to S. Bartolomeu do Outeiro will be somewhat sad since it will not be enough to enjoy all the Alentejo landscape attractiveness, where the skyline extends as far as the eye can see, a region of fortified towns, traditional villages and sun-baked open land with scattered olive groves, cork oaks and vast vineyards with some rocky details, all of which are a joy to explore and to find orienteering control flags.
Caution! Unfortunately, Alentejo region is not only that and has big problems to athletes: delicious regional cuisines, Mediterranean tavern snacks and Alentejo Regional Wines.
Once again, we welcome you and wish a pleasant stay.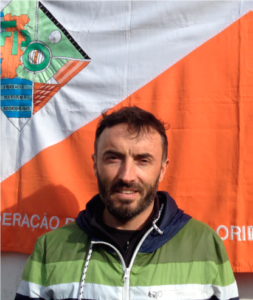 Marco Alpande Póvoa
---
Message from the Director of the Event
As Director of POM2018, the main foot orienteering event in Portugal, I would like to thank all the visitors.
My organizing team will strive to provide everyone with a quality event that is to your liking.
Allied to the sporting side, there are surely cultural and gastronomic factors that in this region of excellence will be aspects that later everyone will remember.
For these reasons, we invite everyone to attend Portugal "O" Meeting 2018.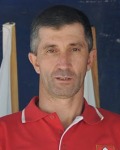 Mário Duarte