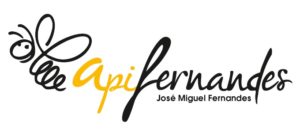 ApiFernandes is associated to the event with the beautiful honey produced on the slopes of Alentejo.
José Miguel Fernandes is a young beekeeper from the Alentejo, who inherited his father's experience of decades to get a good harvest of honey.
Honey is a totally natural food produced by bees from the filling of the flowers. There are several types of honey, with different characteristics like flavor, color, viscosity, etc. What makes these factors change are not the bees, but rather their food, the type of flower, climatic conditions and geographical areas.
ApiFernandes honey is derived almost entirely from the rosemary blossom, although per day a bee goes through more than 50 miles of flowers. Each bee makes on average 13 to 17 trips from the flower to the beehive. Honey is a food that has long been used since antiquity, often used for medicinal purposes, and there are even many biblical passages where honey is mentioned.
Visit us on Facebook at ApiFernandes.