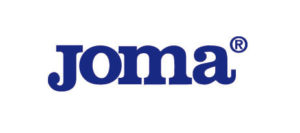 The official T'shirt of Portual O' Meeting will be made the sports clothing and equipment brand JOMA.
The spanish brand supports the event with special prices, making it possible to offer a product of superior quality for the participants.
JOMA was born in 1965, by the iniciative of Fructuoso López. It is the most prestigious sports brand in Spain and is represented in over 100 countries.
JOMA sponsors more than 300 football teams, as well as teams from other sports such as Athletics, Basketball, Tennis, Padel and Cycling.
A JOMA apoia o Comité Olimpico de Portugal.
Find out more about the History of JOMA and visit their Official Sitel.